Meeting our Commitment to Access and Affordability
Each fall semester since 2016, ten new Posse STEM Scholars begin pursuing their personal and academic goals as University of Michigan first-year students. Having begun their journey in Chicago public high schools, these exceptional young leaders arrive in Ann Arbor with the preparation to be successful in STEM fields.
Many Posse students are the first in their families to go to college, and the program helps them acclimate to and navigate the rigorous college environment at Michigan. Posse Scholars receive four-year, full-tuition scholarships, and are clustered in close multicultural teams with supportive faculty and staff mentors.
The Posse Mission
The Posse Foundation model is rooted in the belief that a small, diverse group of talented students — a Posse — carefully selected and trained, can serve as a catalyst for individual and community development. As the United States becomes an increasingly multicultural society, Posse believes that the leaders of the 21st century should reflect the country's rich demographic mix.
The key to a promising future for our nation rests on the ability of strong leaders from diverse backgrounds to develop consensus solutions to complex social problems. Posse's primary aim is to train these leaders of tomorrow.
Posse Scholars and Success at Michigan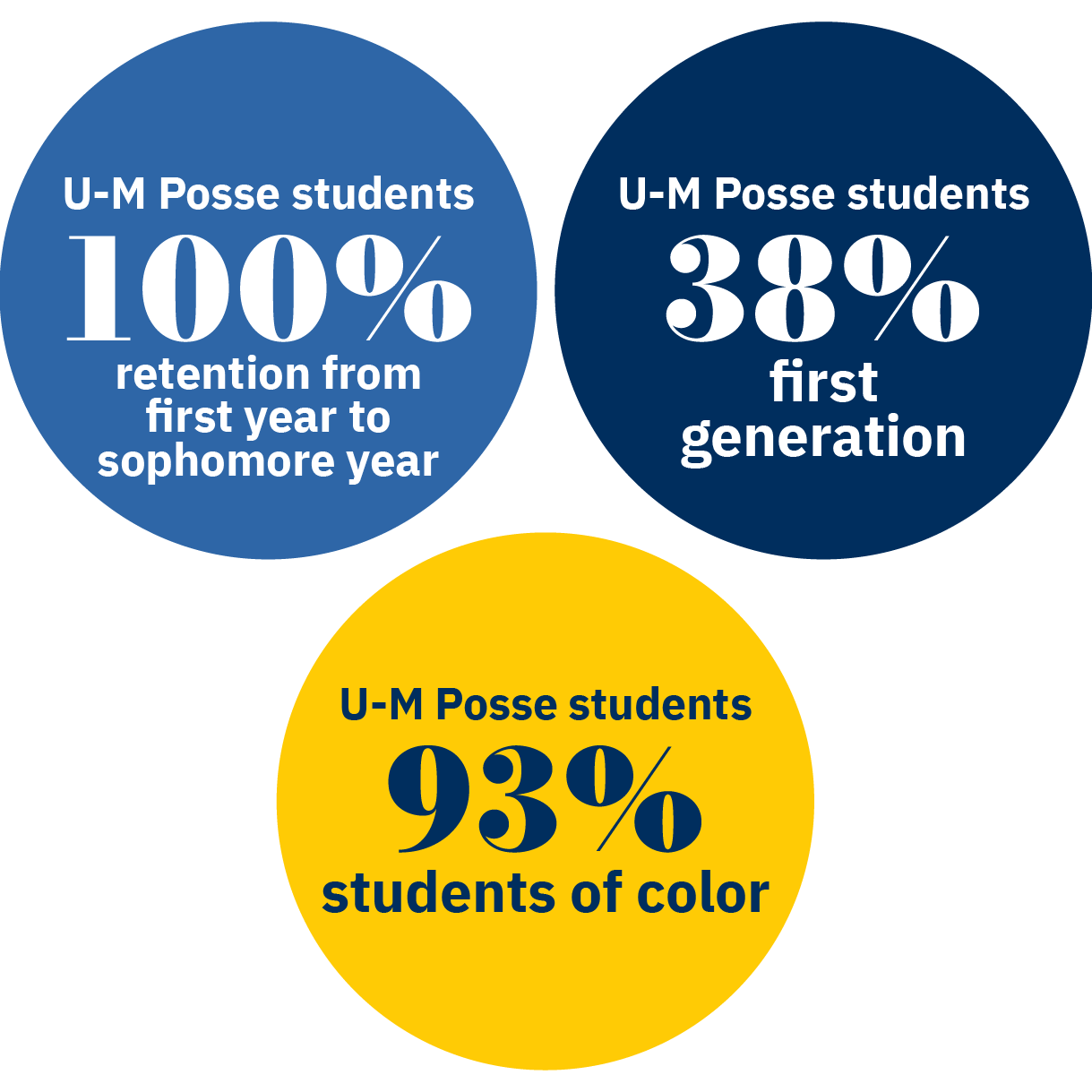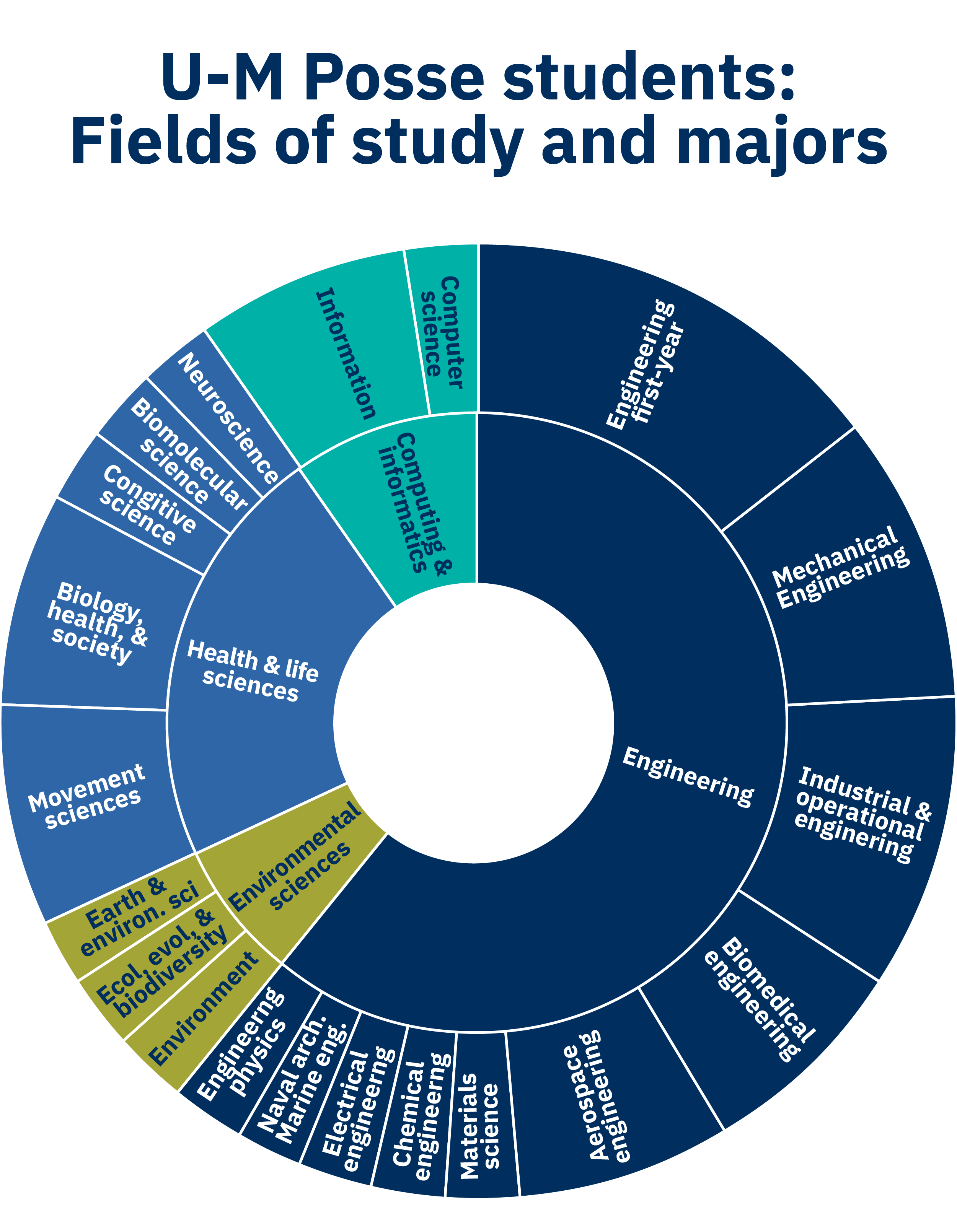 Follow the Posse Foundation on social