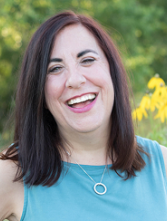 I recently spent an evening talking with four freshmen at a local burger joint.
We covered every issue possible except tax reform and elder-care. Give us a minute. We'll solve those, too.
It was an occasion for connecting, reminiscing, and learning. Unfortunately, it came at a difficult time for these young University of Michigan students.
Earlier that day, the Rock – a university landmark – was vandalized with hate speech against our Latinx community.
The pain of racism was raw on these students' faces. Three shared about painting Latinx pride statements on the Rock the previous day.
They shared how hurt and unwelcome they felt as a result of the hateful words that ushered in their first year of college – a time when they should be focused on succeeding in their classes and enjoying campus life.
During the conversation, they all said that in months prior they had heard some iteration of the same hurtful response when telling people they would be attending the University of Michigan:
"You got in because you're Black…Hispanic… Asian… Muslim."
Attacks far too common
This type of attack assumes my students are not brilliant, worthy, or suitable for admission to an elite university. It's far too common among the students of color who have sat in my classrooms.
Students who belong here.
Never mind that the state's controversial Proposal 2 made affirmative action illegal when voters approved it in 2006.
And then hate happened again about a week ago, just as we feared it would. In West Quad this time. Racial slurs on individual students' dorm room doors.
I texted several of my students who live there to check in. They were understandably upset and confused why anyone would target these three individuals.
"They're all so nice."
A few hours later, I was also told about the signs of support and encouragement that papered the halls after the hate.
That is community. That is our students at their best.
And that is the strength and courage I've had the pleasure to witness firsthand over five summers as a writing instructor in Summer Bridge.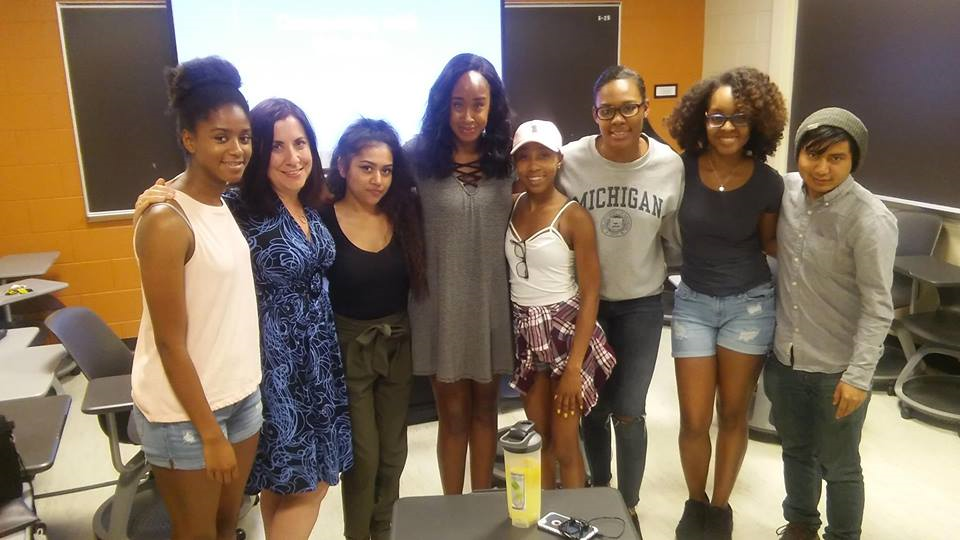 To be heard and believed
The Summer Bridge Scholars Program offers select students an intensive academic experience, advising, and an acclimation to campus, affording them the opportunity to transition from high school to college in a learning community
The conversation over burgers and fries, the texts with West Quad students, these happened because my 2016 Summer Bridge class taught me what students seek from faculty and staff:
To be heard, to be believed, to be appreciated and loved.
This class, oh, this class. My 2016 students really struggled to find their feet.
At 17 and 18 years old, most of them far from their large families, they were thrown into situations the adults I know couldn't navigate.
Among them are the student who let down his mask and held my gaze so I could fully absorb a young Black man's pain and fear of police; the one who calls me his Michigan Mom; the one who didn't trust and understand what I was trying to do until she realized during the academic year and returned to tell me in spring.
They are the ones that pushed themselves to limits of which I've never seen undergrads go when addressing racism in their research papers. The class that resisted and quietly let it show that they didn't trust me. Until they did.
Our first week of class concluded with the killings by police of Alton Sterling and Philando Castile. And then their Caucasian teacher took them to a vigil on the Diag, during which police officers in Texas were shot down at a rally.
It was a painful and shocking start to college life.
The difficulties faced by Black men at the hands of ignorance and hate are painful. Imagine being so young, alone for the first time, and faced with the intensity of racism and hate directed at you, your classmates, and your community.
That class changed me, and on our last day together, they changed how I view my role as a teacher.
"Where can we find you in the fall?"
Not realizing what it would become, I said, "Let's do this. I'll come down on Fridays in September, Fishbowl Fridays. You'll know where to find me."
I offered but expected nothing to come of it. I suspected they just needed to be sure of themselves and know I was there.
But fall 2016 didn't proceed smoothly or kindly.
Building a community by showing up
On Sept. 16, Terrence Crusher was killed by police in Tulsa, Oklahoma. Two weeks later, racist fliers were spread across campus.
Then the struggle of the pending election and the spreading fever of hate blew into October and the election.
The Rock was a venue for racist hate speech.
Later that winter, an email hack left death threats in students' email accounts. Campus was postered with more racist fliers.
The 2016-2017 academic year seemed unprecedented for racist incidents on campus. 
I met with nearly all of my 2016 scholars that September. They told me things they experienced on campus: microaggressions and microassaults. We talked about classes, dreams, family, and other things, too.
I ran into a student from my first Bridge class, at the time a senior. She said, "You should email all of us. We all would like to be able to talk."
So I started emailing all 55 of my Bridge scholars, and they started to show up. On Fishbowl Fridays and coffee shop Thursdays and basketball game Saturdays.
They started to bring their friends and introduce me to their parents. Our relationships began to truly flourish.
Students must feel like they belong
Students have it within themselves to succeed. They don't need me or you to achieve. But in order to thrive, they need to feel like they belong.
That's where all faculty and staff can make a difference: 
Listen. Hear what students say. Ask questions. Empathize with how they feel. And believe them. This has more value than you can imagine. If you're someone who doesn't share the same identity as a group of students, don't let that stop you from engaging. As a Caucasian woman old enough to be my students' mother, I prioritized listening. Really listening. Sure, trust takes times to build, but it will happen. 
 
Speak out. Be loud. When you see offensive behavior and language, stand up to it in all forms. And be willing to learn what this can look like because microaggressions and microassaults aren't always clear if you aren't part of a targeted community.
 
Seek out administrators and become part of top down work. This is you working for free, usually, with high paid, sometimes disconnected administrators. But this can also be you working with amazing leaders with titles who want to improve students' experiences. Whatever the scenario on your campus, it's worth your time and energy to understand policy and be part of sharing it, and even building it.
 
Create spaces for students to gather, connect, vent, and hang out. Use your professional relationships to build a series of campus allies and spaces. This fall, I am inviting my students to gather twice a month in different campus locations. I want them to know the community and the many places, besides our program, where they are warmly welcomed and where staff genuinely care.
 
Try. Try new things. Try known things. Be willing to make mistakes in an effort to make a difference, and if you screw up. Apologize. But try. Risk failure. Mistakes lead to innovation and solutions. Change your campus culture for the better. Try.
Home at Michigan
That first Friday evening over cheese fries, before classes had even started this fall, my students asked me to be loud on their behalf.
They deserve at least that.
Never again do I want to hear a student ask, "How do you thrive when you barely survive?"
They all deserve to feel at home.
Suzanne Drapeau is Communications Assistant at the Center for Positive Organizations within the University of Michigan's Ross School of Business. She also teaches writing in the Summer Bridge Scholars and Wolverine Pathways programs.