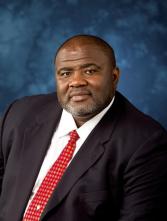 My first experience in the Fleming Administration Building on the campus of the University of Michigan came as a graduate student in the 1980s. It was loud, and it was passionate.
I was one of dozens of students united in protest over the lack of diversity among the university's faculty, staff, and student body. We called for divestment from South Africa and its system of apartheid. We demanded a more inclusive and equitable campus climate. We staged overnight sit-ins and shut down a Board of Regents meeting.
Today, 30 years later, my office is on the third floor of that same building. My position as vice provost for equity, inclusion, and academic affairs – a role created as a result of those student protests – provides me a unique perspective to see where we've made progress in issues of equity and inclusion. It also provides daily reminders of how far we still must travel to meet our true potential as an institution of higher education.
Diversity is not enough
A university's commitment to providing educational opportunities to a diverse population of students is a matter of social justice. It's morally imperative for us to reduce barriers for anyone who has put forth the effort and has proven themselves eager and prepared to take on the university experience.
But that's not enough.
Our students – no matter their background – also must belong.
Consider the analogy of a house party, something that most college students will experience once or twice in their undergraduate experience. If everyone gets invited to that party, that's diversity. Once they're at the party, equity means that everyone gets to dance. But inclusion – what we should strive for as members of the higher education community – means that everyone contributes to the playlist.
As a grad student, I remember one football Saturday seeing a group of older alumni wearing what I thought at the time were the most hideous blue pants emblazoned with a pattern of bright maize-colored block Ms. These men truly saw themselves as members of this university community. It was part of their identity. It was a level of pride and belonging that was foreign to someone like me.
In my role today, many of the students I work with are from marginalized groups and don't have the sense that this is their university, too. And if you don't have that connection – that level of pride and belonging – then you don't think of your school as something you want to make better. An amazing institution like the University of Michigan should never feel like a place to be endured.
A benefit to everyone
Here's what we know: More-diverse groups are much better in problem-solving tasks than homogenous groups. When members of a group offer different backgrounds, different learned experiences, and different ways of approaching problems that are informed by their social identities, there are more opportunities to address a challenge, whether that's in particle physics or a water system plagued by lead contamination.
That's why it is absolutely critical to our mission as a university to not only provide access to a diverse group of students, but to foster an environment where all students feel like they belong. Only then will we truly tap into the potential of all students in solving the problems of our day.
The good news is that much has changed since our protests in the 1980s. At that time, there were relatively few institutional efforts to address issues of equity and inclusion, even as individuals across campus were working in these areas from a variety of angles. Today, our university's president and Board of Regents care deeply about providing a culture where all students feel welcome, and I get the sense that their counterparts at most public universities feel the same.
It's a challenge that is complicated and ever-changing, and it won't be solved anytime soon. So, as a university community, we must continue to support programs and policies that result in increased access for all students and the recruitment of diverse faculty. More importantly, we must foster an inclusive environment so all members of our community are empowered to contribute their skills, talent, and passion.
And then one day, if we create this at Michigan, I'll buy myself some ugly blue pants.
Maybe.
Robert M. Sellers is the vice provost for equity, inclusion, and academic affairs and professor of psychology and education at the University of Michigan - Ann Arbor.